Yin yoga is becoming increasingly popular, with a growing awareness that our often over-dominant, active, yang lifestyles need the balance of the more restful, deeper and slower practise of yin yoga. This training course will give you the knowledge and skills to bring yin yoga to your students, craft effective yin yoga classes and delivery them successfully. If you are looking for a flexible course, that you can fit in around every day life and includes lots of classes to observe and take part in then this is the yin training for you!
Course content
History of yin yoga, the breaking free of sanskrit!
Understanding fascia and what really happens when we "stretch".
The essence of yin energy in the body, the nervous system and creating eustress.
The principles of yin yoga, the yin-side of life!
The key yin postures, their anatomy, modifications and contra-indications, including adaptation for pregnancy.
The use of props and turning down the volume on sensations.
Yin yoga classes with Amy (live and pre-recorded).
The art of teaching yin yoga.
Course delivery
The course is largely self-paced study, with 6 months access to Amy's weekly online Yin class, with support from Amy throughout and feedback on all assignments. You can start this course anytime and complete it at your own pace, Amy is available to support and interact with you as you progress through the course and beyond.
Course hours includes:
Self-paced training videos (10 hours)
Recordings of yin yoga classes with Amy (8 hours)
6 months access to Amy's Yin-Club membership, including a weekly live class, recorded classes and community space of yin-yoga lovers (24 hours)
Self-study and reading (2 hours)
Assignment and teaching practise assignment with feedback from Amy on your teaching (4 hours)

On-going a

ccess to all online course material and up-dates (minimum 12 months access post training)
Time commitment
Due to the online, largely self-paced, nature of the course there is more flexibility to fit the course around every day life and work. You can join the course anytime and it takes between 2 to 4 months to work through the course and complete assignments, dedicating roughly 3/4 hours a week, however some students take longer or shorter time depending on their other time commitments and previous teaching experience. If you can't make classes live on a Tuesday evening, weekly recordings are available. You are encouraged to complete the course within 6 months.
Assessment and teaching practice
Assessment is through the completion of 1 essay (option of 3 titles) and practical teaching assessment. For yoga teachers looking for supportive, constructive feedback on their teaching of yin yoga, you are invited to submit a recording of you teaching part of a yin yoga class. Amy will watch this and send you feedback. Allowing someone to observe you teach and give feedback can seem daunting, but can be hugely beneficial to improving the quality of your teaching.
Included in this training is 6 months access to Amy's Yin-Club membership!
This includes a weekly live class, an extensive library of recorded classes and a community of yin-yoga lovers! After 6 months you can stay in the club with a 50% discount!
Train to teach yin yoga with me
Terms and conditions
The course costs £345, payment made in full, or 3 monthly payments of £120 per month, you can join the course anytime and start today!
Refund and Cancellation Policy (T&Cs)
Due to the online nature of the course once your place is paid for it is non-refundable. 
Attendance and completion of the course (T&Cs)
Students should complete 100% of all course content and assignments, upon completion a certificate will be issued.
Your details (T&Cs)
Please note that Amy Jones will pass on your details (name, email and phone number) to the Yoga Alliance Professional so they can contact you directly and invite you to register as a member. You understand you have the option of opting out of this registration process.  Your details will not be passed on to any other parties. 
By purchasing this course you are agreeing to all the T&Cs laid out above, including the cancellation policy. 
Testimonial from
Hélène Rouget
"I have been practicing yoga for 5 years and I now teach yoga alongside teaching on various Sports courses for adults. My main practice uses the Ashtanga and Vinyasa forms of yoga. I enjoy exercise very much and would regularly attend the gym, swim or run. I have discovered YIn Yoga through Amy's classes and I really enjoy it. Firstly it is a fantastic counterbalance to my regular type of exercises, which are cardio and strength & conditioning. It is also deeply relaxing and I feel the benefits of less pain after workouts. Finally it fits in right with my teaching in Sports Anatomy and Physiology and enhances my knowledge of the fascia. Amy's explanations are very clear and the format of the class is relaxed but it places the students at the heart of the class. The videos that form part of the Teacher training course are excellent, and very detailed. Amy's passion for Yin Yoga is evident...and contagious! I warmly recommend Amy's classes whether you wish to enroll in weekly classes or become a Yin Yoga teacher."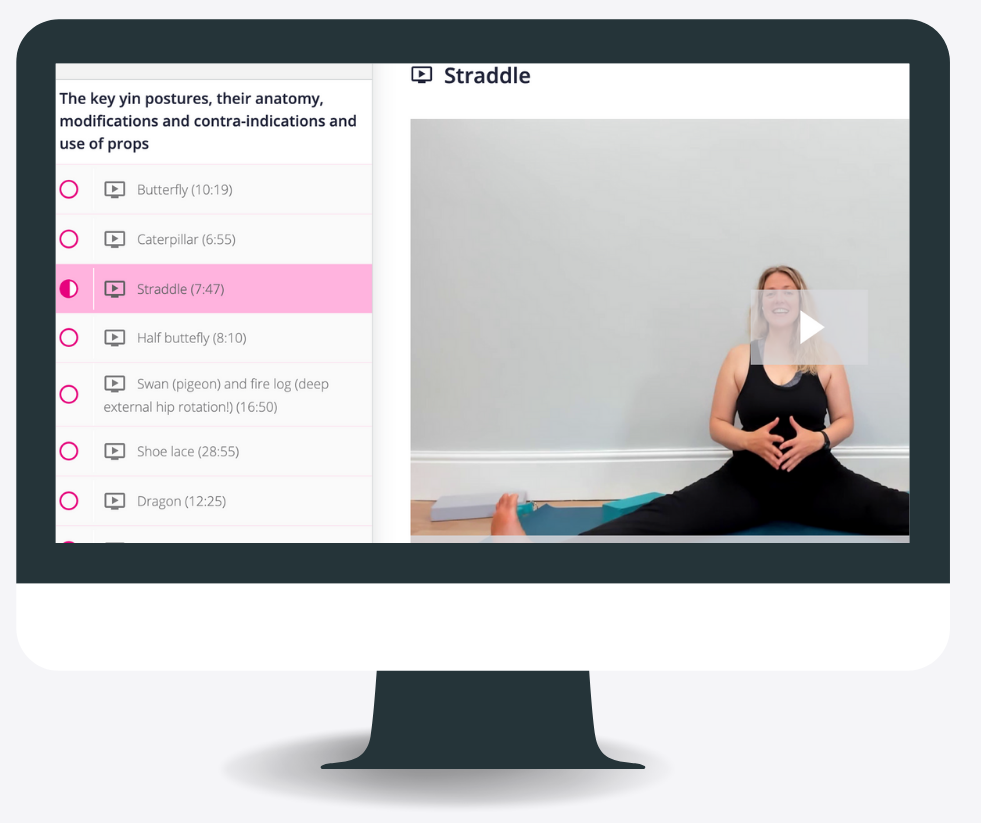 Meet Amy!
Amy is a Yoga Alliance Professionals senior teacher and trainer-pro. She is an experienced pre & postnatal yoga teacher and trainer and loves sharing her knowledge and wisdom with others.
YAP further training accredited course
This further training course is accredited by Yoga Alliance Professionals UK (90 hours
Practise yin yoga with Amy
If you would like to try some yin yoga with Amy before committing to the training feel free to enjoy her free yin-courses and yin classes on You-tube channel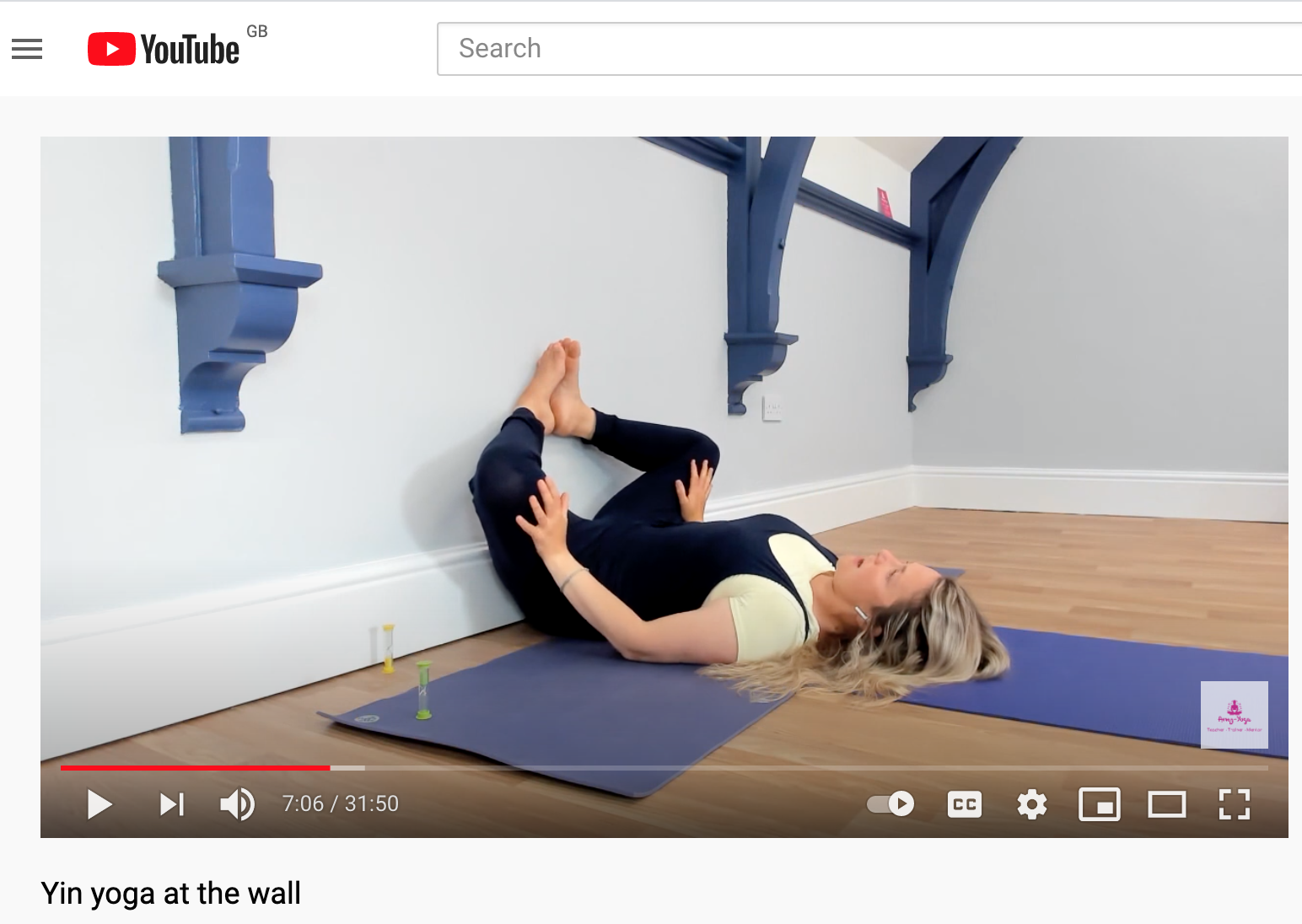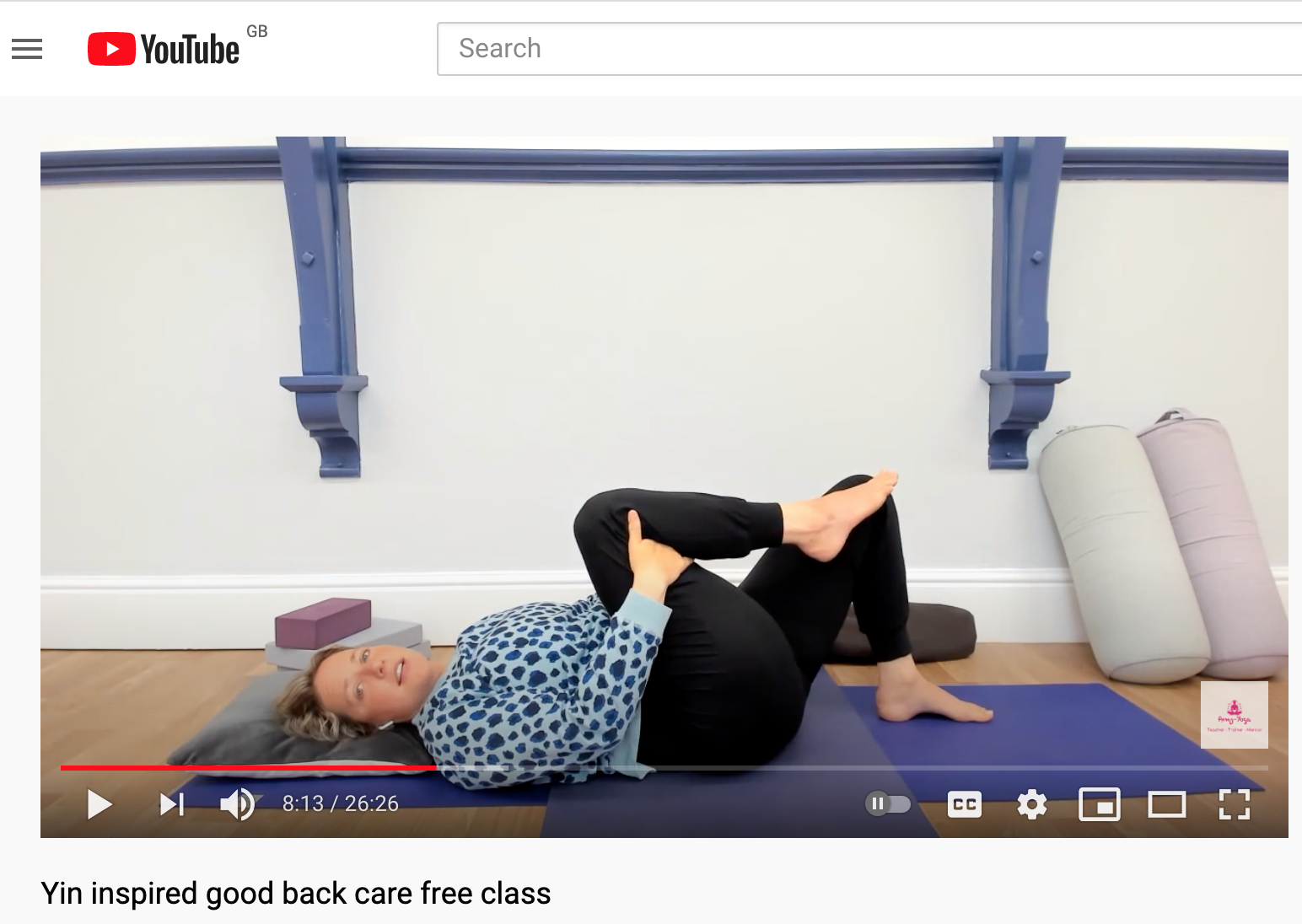 Yin-inspired class for good back care