Amy has combined her two most popular and successful training courses to create this epic two course bundle! With these two courses you will be able to create thriving yoga classes teaching pregnancy, birth preparation, mum & baby, and toddler yoga classes, allowing you to serve and create community for mums and mums-to-be. These innovative online yoga teacher training courses are accredited by Yoga Alliance Professionals.
Amy has taught pregnancy, postnatal and toddler yoga classes for over 12 years, and continues to teach busy weekly classes, these courses are born out of years of experience of working with pre and postnatal women, babies and toddlers. By bringing these two special courses together she hopes more yoga teachers will train to support women at this special time in their lives' and create community for mothers through yoga.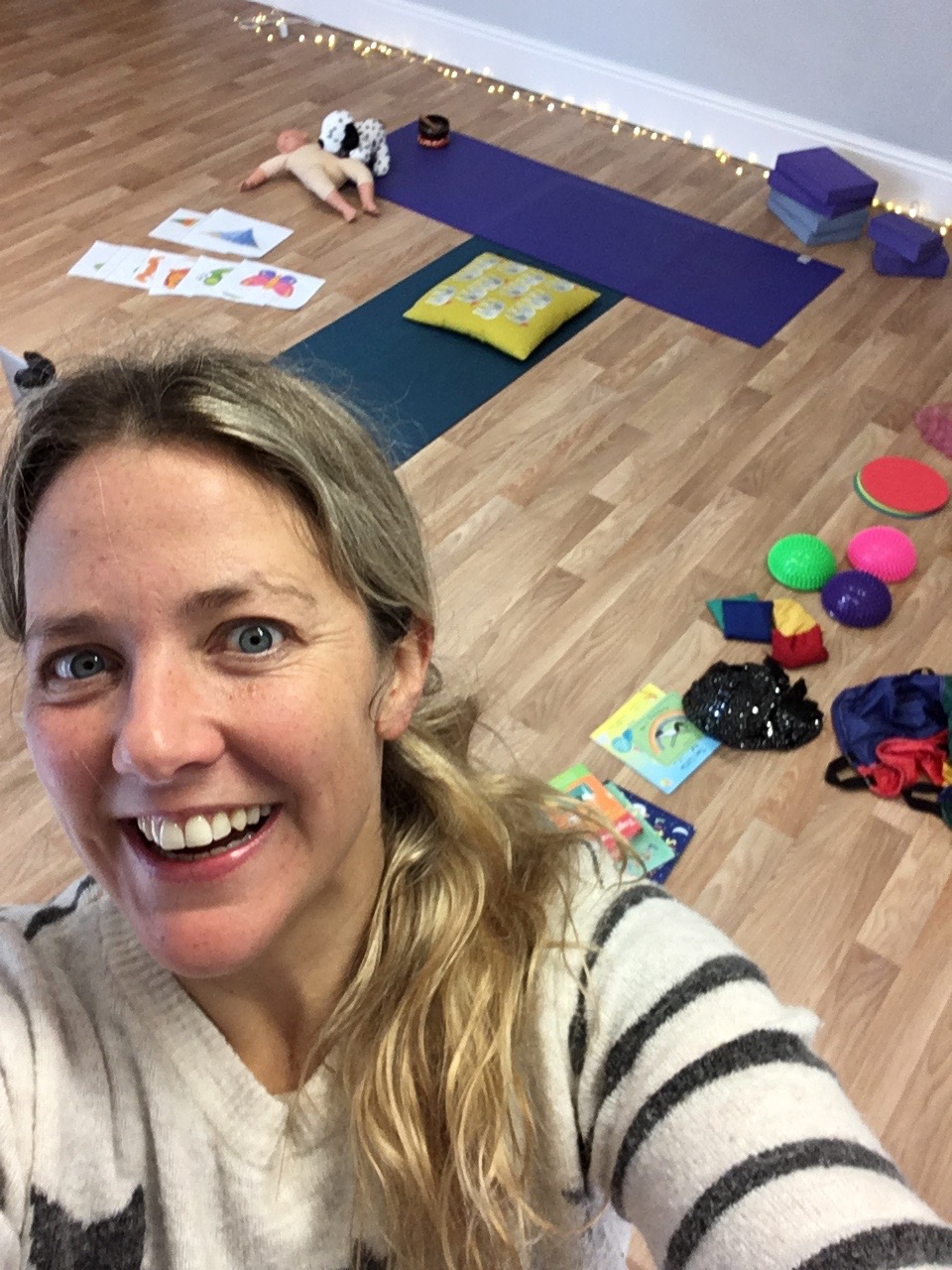 I am an experienced yoga teacher and trainer, and I love spreading the light that is yoga through my classes, training courses and mentoring programme.
With young children and a busy work-life I have spent many years struggling to find the time and money to attend live, in-person training courses. As a trainer I feel it's my dharma, duty, to deliver high-quality, online, flexible training, so time pressed people like me, can easily access courses.
I have many passions and one of them is using yoga to support mums and mums-to-be. This 2-course bundle is an amazing opportunity to train to support mothers and create a thriving yoga offering which you can build largely around weekday, day time classes.
Terms and conditions for Pregnancy & Postnatal YTT and Toddler & Pre-school YTT 2 course bundle
You are purchasing 2 training courses, both are Yoga Professionals Alliance accredited training courses. Please make sure you have had a good look at both courses separately and feel they are both a good fit for you.
You can complete them in any order, although it is often preferable to start with the Pregnancy and Postnatal YTT and build your knowledge and classes from there.
The 2-course bundle costs £875, payment made in full, or 6 monthly payments of £150 , you can join the course anytime and start today!
Refund and Cancellation Policy (T&Cs)
Due to the online nature of the course once your place is paid for it is non-refundable. 
Attendance and completion of the course (T&Cs)
Students should complete 100% of all course content and assignments, upon completion a certificate will be issued. If you are a qualified yoga teacher you can teach pregnancy yoga once module 1 is completed.
Your details (T&Cs)
Please note that Amy Jones will pass on your details (name, email and phone number) to the Yoga Alliance Professional so they can contact you directly and invite you to register as a member of YAP UK. You understand you have the option of opting out of this registration process.  Your details will not be passed on to any other parties. 
By purchasing this course you are agreeing to all the T&Cs laid out above, including the cancellation policy.