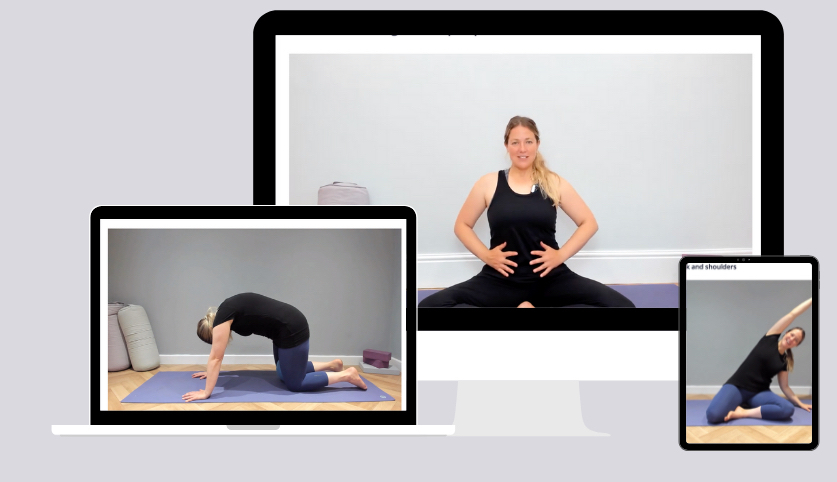 Four short postnatal yoga classes, aiding recovering and healing, for mums who are pushed for time!
Suitable for women 6 weeks postpartum and beyond.
Access and extras!
You have 12 months on-going access to all the content and any up-dates to this course, all I ask in return is you hangout on my mailing list so I can tell you all about my classes and teacher training courses.
More yoga with me?
I love teaching yoga and using yoga to support mums and mums-to-be. The time in our lives when we need yoga the most is often when it's hardest to get to, online yoga changes this!